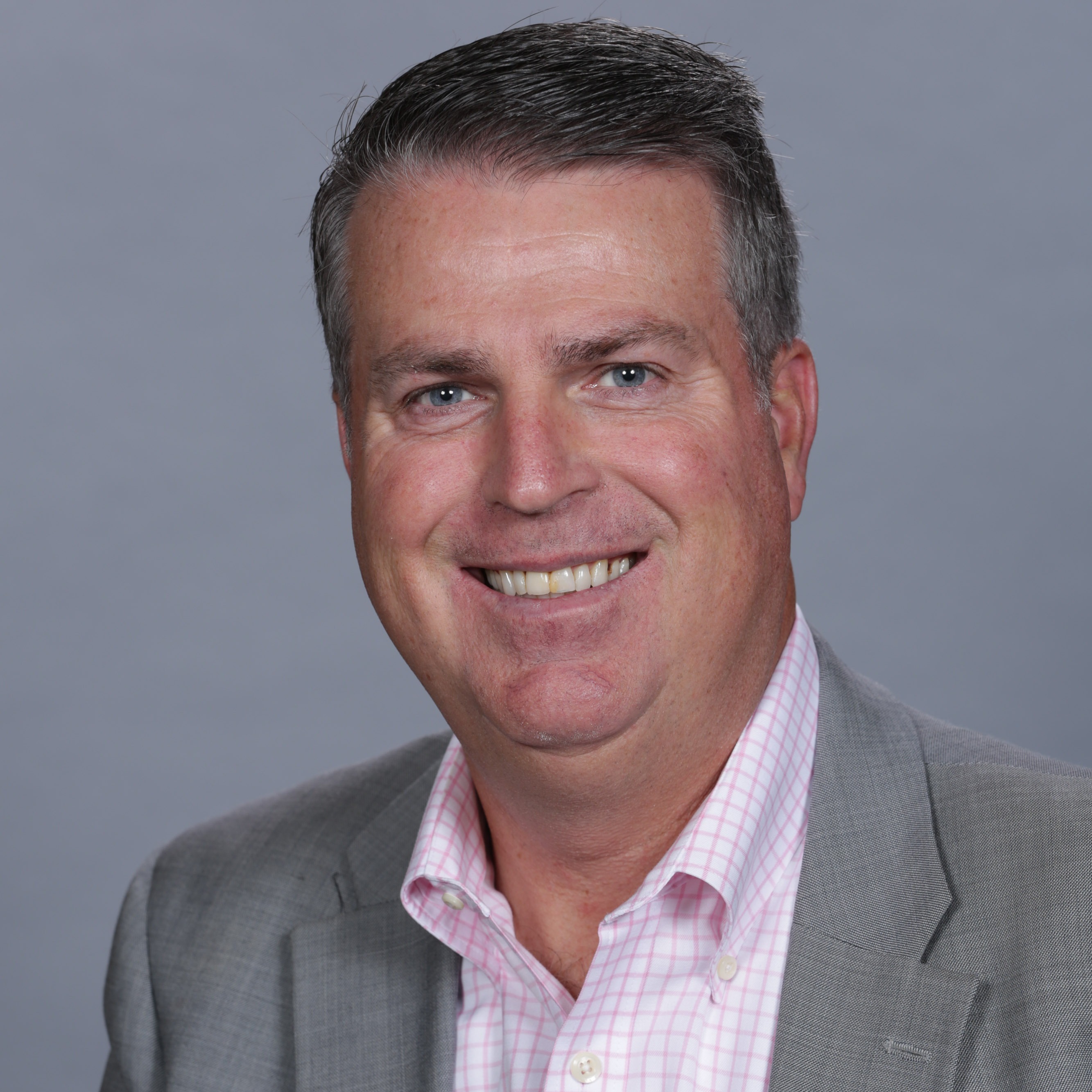 Trevor Jenson
Investment Advisor Representative
Smart Decisions, Smart Goals
At Transamerica Financial Advisors (TFA), your financial goals become our financial goals. Services that are typically reserved for the wealthy now become available to everyone, with a diverse selection of financial strategies, innovative technology, and the experience and knowledge to help move you toward your goals. Our trusted representatives help you confidently choose from a variety of investments that are best designed to align with your goals, and partner with you to create a clear strategy to help grow and preserve your wealth — no matter life's changes. *Investing involves risk including the potential loss of principal.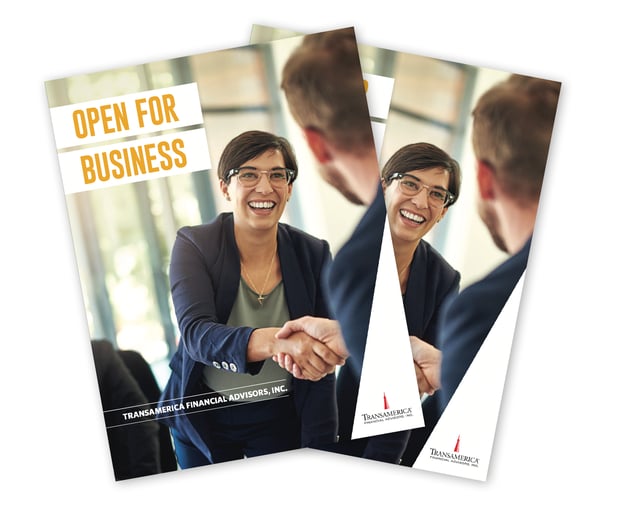 Download Our Open for Business Brochure
An overview of how the TFA platform can help aspiring Entrepreneurs build a competitive financial services practice.
Creating Confidence
Whether you're saving for a car, for college, for a wedding, or for retirement, TFA can help you craft a strategy.
Services Offered by Trevor
Insurance Protection
The most important part of preparing for the future is protecting it. As a TFA representative, I can help you prepare for uncertainty. Whether you outlive your retirement, pass away unexpectedly or become disabled, there are products that can help protect the life you've built for you and your loved ones.
Retirement Income Strategies
The key to a successful retirement is one that doesn't require you to compromise your lifestyle or wonder if and when your nest egg will run out. As a TFA representative, I can provide a variety of options to help you prepare for your leisure years confidently without having to sacrifice your quality of life.
Business Strategies
Small business owners need financial and insurance options for themselves and their employees, and they need to ensure the future security of their businesses. I can help structure strategies for employees and owners to help ensure if- or when- something happens, those who own and run the business are protected.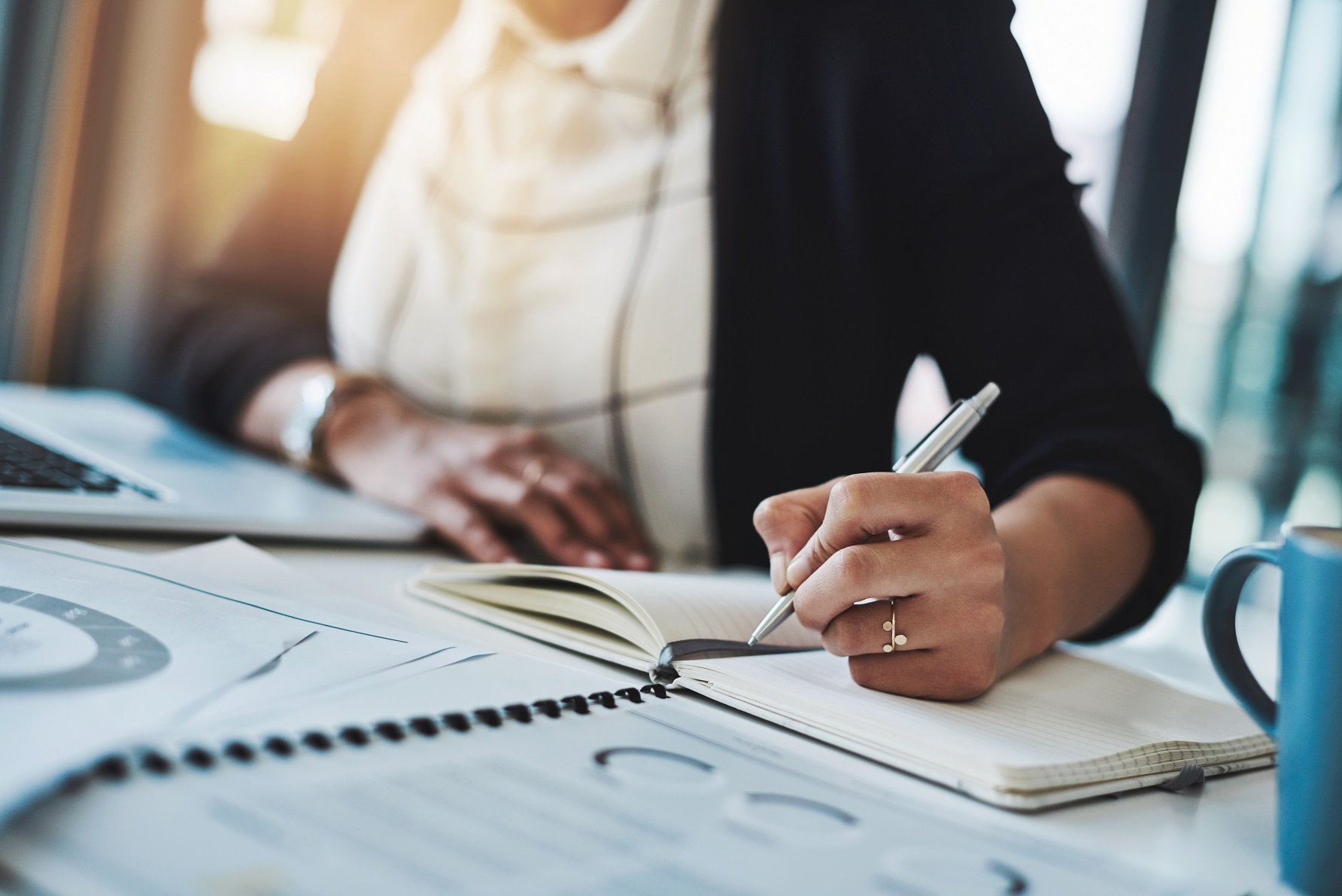 Schedule a Complimentary, No Obligation Appointment with Trevor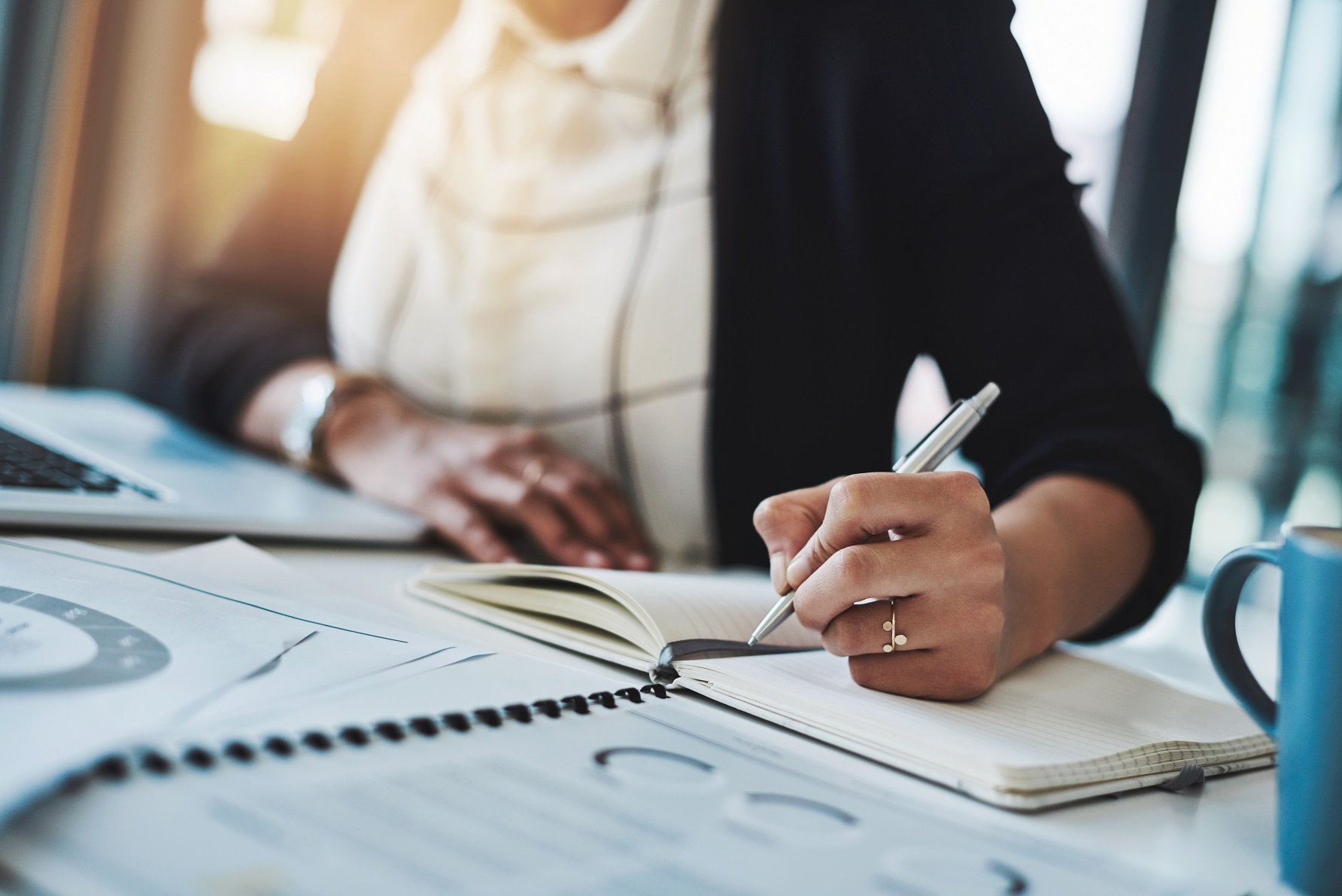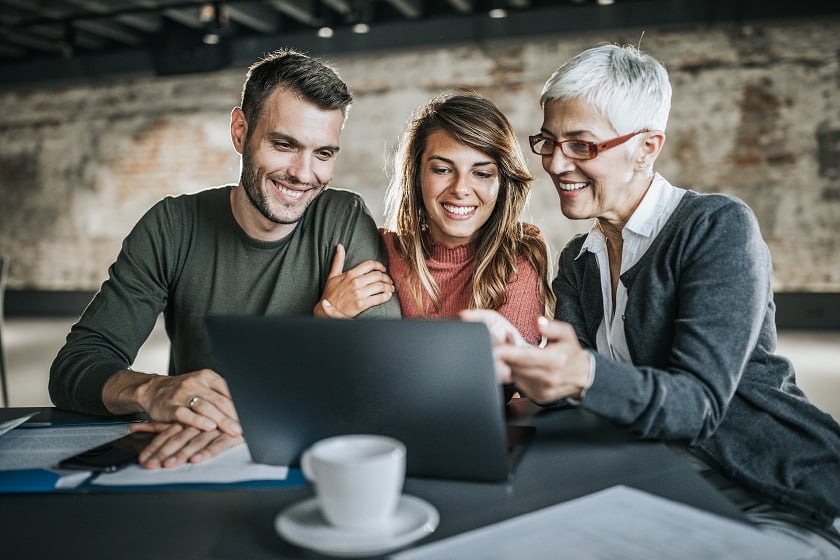 Our Success is Built on Yours
TFA empowers entrepreneurs to advance their practice and make a difference in the lives of clients through providing wealth and investment strategies. With access to our robust platform, diverse product portfolio, ongoing education and training, it's possible to build a holistic financial services practice. Whether you're new to this business or a seasoned professional, TFA is centered around fueling your growth as you build a legacy for yourself and help others do the same.
Frequently Asked Questions
Recent Reviews for Trevor Jenson
5.0 out of 5.0
Rating 5.0
(9 Reviews)
Click Here to Leave A Review
Displaying reviews 1 - 5 of the 9 most recent
6/16/21

5 out of 5

Rating 5.0

Trevor is very knowledgeable and I appreciate the extra time he spent with me explaining the market and attributes of the various investments we discussed.

Response from Trevor Jenson

6/17/21

Thanks Mark! Always a pleasure, we've worked together for a long time to get you to this point, and it feels satisfying to see you about a year away from retirement and in such good shape! Thank you for a wonderful relationship we've enjoyed and look forward to continuing for many years to come! Mark also replied via email to me, " Trevor…I couldn't have made it without you! Your market insights and investment vehicle selections made all the difference!

6/7/21

5 out of 5

Rating 5.0

Great meeting with Trevor! He gave us the tools to achieve our goals for retirement. We feel like we can absolutely trust Trevor to guide us in making sound investments and decisions for our future.

Response from Trevor Jenson

6/8/21

Thank you Kris for your trust and confidence. I'm excited to assist and guide you and Jim in achieving your retirement goals and making those a reality! You guys are on track and we're going to make it!

5/28/21

5 out of 5

Rating 5.0

Very helpful in providing assistance and recommendations.

Response from Trevor Jenson

5/30/21

Thanks JR!

5/24/21

5 out of 5

Rating 5.0

Trevor does a great job in explaining things on a level which I can understand. He is attentive and listens to our needs and expectations. We've used him for years and he has helped us tremendously in getting ourselves staged for a hopeful early retirement!

Response from Trevor Jenson

5/28/21

Thank you Tammy and Joel. It's been a pleasure to serve you and your family for many years and help you achieve your goals, and help create a sense of peace, security and joy with your money which strengthens your family, your relationships and your FUTURE! :) Thanks for your trust and confidence.

5/20/21

5 out of 5

Rating 5.0

Trevor's professional knowledge is invaluable when it comes to helping individuals and families plan for their retirement. Without Trevor, I don't know if my wife and I would have really had a retirement to look forward to. Thank you Trevor Jenson and team for all you have done and continue to do in helping us look forward to the day we can sit back, relax, and smell the roses.

Response from Trevor Jenson

5/24/21

Thanks Ty! You and Peggy are the best and I'm lucky to be able to call you clients and you both and I and my team have worked so well together to secure your retirement future that feels so good to me as your advisor and I'm so glad to hear you feel the same. Thank you for your confidence and trust!

5/20/21

5 out of 5

Rating 5.0

Our appointment exceeded all expectations by both my wife and myself. Trevor listened to everything we had to say and then followed up with his questions to get the full financial picture. By the end of our meeting we had a goal and plan mapped out for Kris and I and for once feeling great about retirement. Very beneficial meeting and we highly recommend Trevor.

Response from Trevor Jenson

5/20/21

Thanks Jim! It was a pleasure to meet with you and your wife, Kris, and have a chance to understand your goals and objectives and move that forward into specific, concrete goals and steps to achieve your retirement income gaols. It's an honor and a pleasure to have the opportunity to work with you both!

5/18/21

5 out of 5

Rating 5.0

Trevor Jenson is top-notch, and has been handling my investments for a number of years. I have found him to be so knowledgeable in his field, however more than that Trevor explains finances in a way that I can comprehend, and he is genuinely caring and invested in my financial success. Over the years I have come to think of Trevor as a personal friend and I know that I can trust his advice and guidance. Another friend who works with finances recommended Trevor to me, and now I have several friends who I have referred and they have invested their trust in him.

Response from Trevor Jenson

5/20/21

Thank you Patty! It truly has been a special privilege for me to advise you over the years, and turn our business relationship into so much more of a friendship. You are a one of a kind person, so positive and encouraging to me and others around you. I'm blessed to know you! And, it's truly my honor to serve you.

5/18/21

5 out of 5

Rating 5.0

Trevor has been extremely helpful with the management of my investments and preparing me for retirement. He provides me the information I need, assists me with finding the best product to meet my needs and is always available to answer my questions and to provide advice. I found him to be trustworthy, honest, knowledgeable and to be looking out for my best interest.

Response from Trevor Jenson

5/20/21

Thank you Carole! You are a sweetheart to everyone you meet, and I've always been so impressed how you take care of your parents, and are so family oriented. You are concerned and supportive of you brother and his needs, your nieces and nephews and that has given me a look into your kind and caring heart. Thank you for your trust and confidence in me.

5/18/21

5 out of 5

Rating 5.0

Trevor invested money very wisely and I am very pleased

Response from Trevor Jenson

5/20/21

Thank you Dennis for opportunity. It's been my honor to serve you and your wife.
|
About Trevor's Office
Greenwood Village
,
CO
80111
US
Day of the Week
Hours
Monday

9:00 AM

-

5:00 PM

Tuesday

9:00 AM

-

5:00 PM

Wednesday

9:00 AM

-

5:00 PM

Thursday

9:00 AM

-

5:00 PM

Friday

9:00 AM

-

5:00 PM

Saturday
Closed
Sunday
Closed