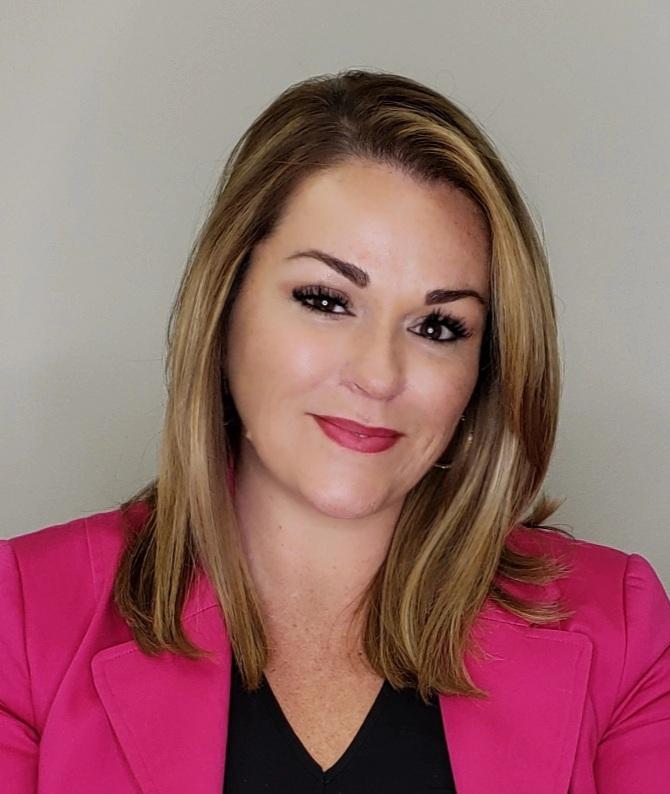 Christina Guevara
Investment Advisor Representative
Smart Decisions, Smart Goals
At Transamerica Financial Advisors (TFA), your financial goals become our financial goals. Services that are typically reserved for the wealthy now become available to everyone, with a diverse selection of financial strategies, innovative technology, and the experience and knowledge to help move you toward your goals. Our trusted representatives help you confidently choose from a variety of investments that are best designed to align with your goals, and partner with you to create a clear strategy to help grow and preserve your wealth — no matter life's changes. *Investing involves risk including the potential loss of principal.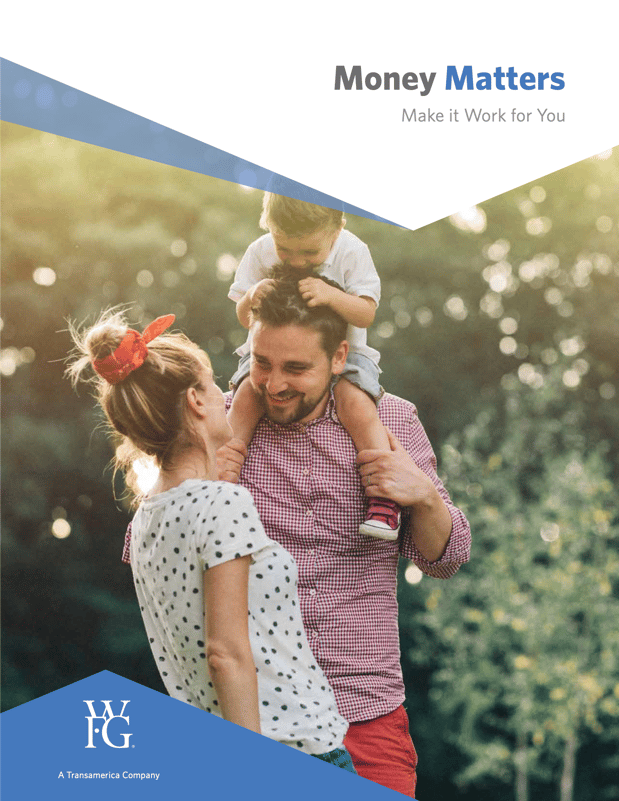 Download Our Money Matters Brochure
An introduction to WFGIA and the key concepts that can help you build a solid financial foundation. Learn how WFG can help you and anticipate and overcome the challenges in saving for your future.
Creating Confidence
Whether you're saving for a car, for college, for a wedding, or for retirement, TFA can help you craft a strategy.
Services Offered by Christina
Retirement Strategies
The key to a successful retirement is one that doesn't require you to compromise your lifestyle or wonder if and when your nest egg will run out. As a TFA representative, I can provide a variety of options to help you prepare for your leisure years confidently without having to sacrifice your quality of life.
Long Term Care
Long-term care planning is often overlooked but can be a key component of a solid financial foundation, especially as people continue living longer. Although your need may be far into the future, the time to plan for it is now – to help ensure expenses are covered if and when extended care is needed.
Insurance Protection
The most important part of preparing for the future is protecting it. As a WFGIA agent, I can help you prepare for uncertainty. Whether you outlive your retirement, pass away unexpectedly or become disabled, there are products that can help protect the life you've built for you and your loved ones.
Investment Advisory Services
Investment management does not have to be reserved for the wealthy. As an Investment Advisor Representative with TFA, you have ongoing access to receive my assistance with selecting the right asset allocation and tools for your particular financial goals.
Life Insurance
A comprehensive life insurance policy is key to protecting those you care about most. Whether you are looking for simple and inexpensive coverage or a policy that offers additional benefits such as retirement income, I can walk you through the main types of insurance and decide which one is right for you.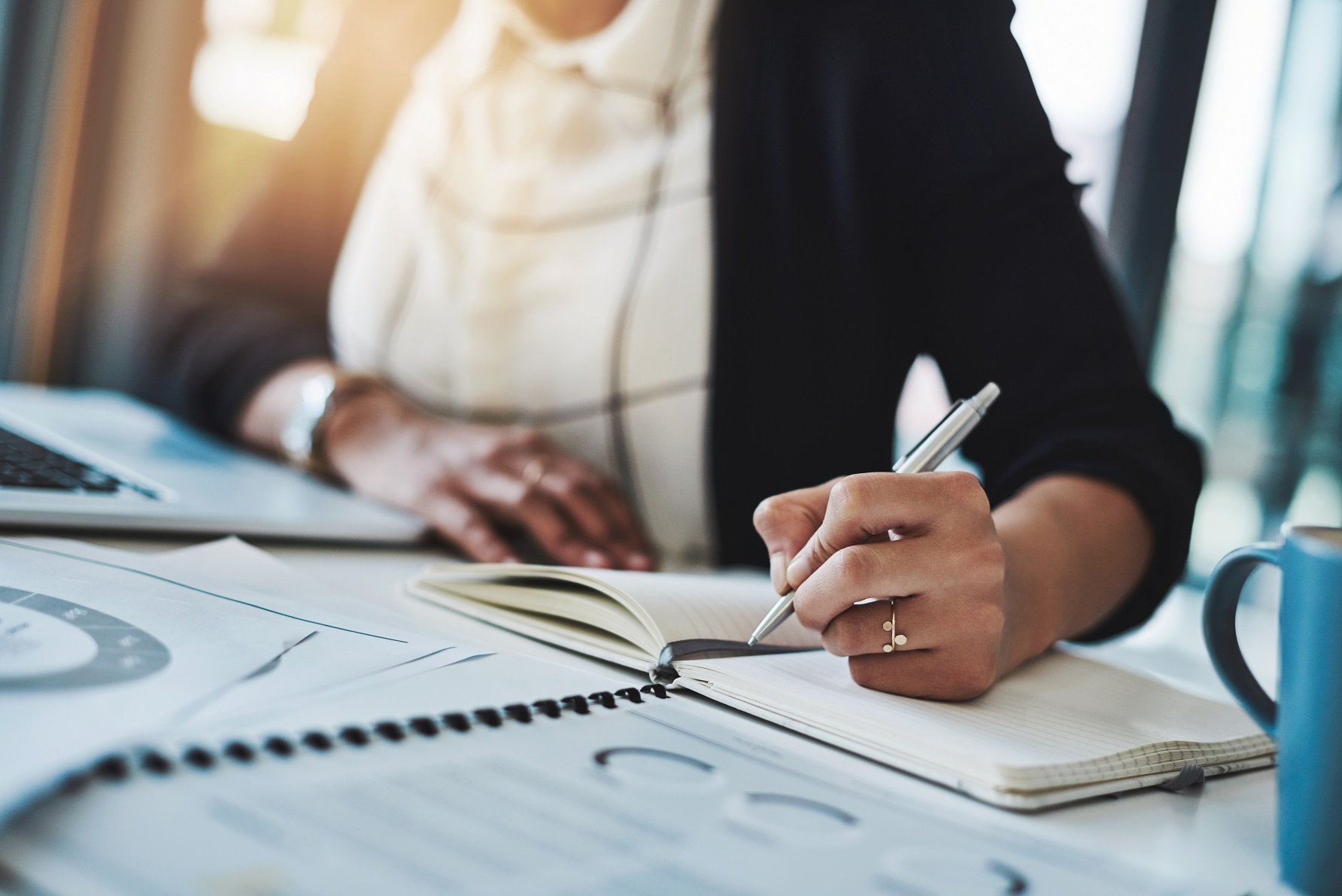 Schedule a Complimentary, No Obligation Appointment with Christina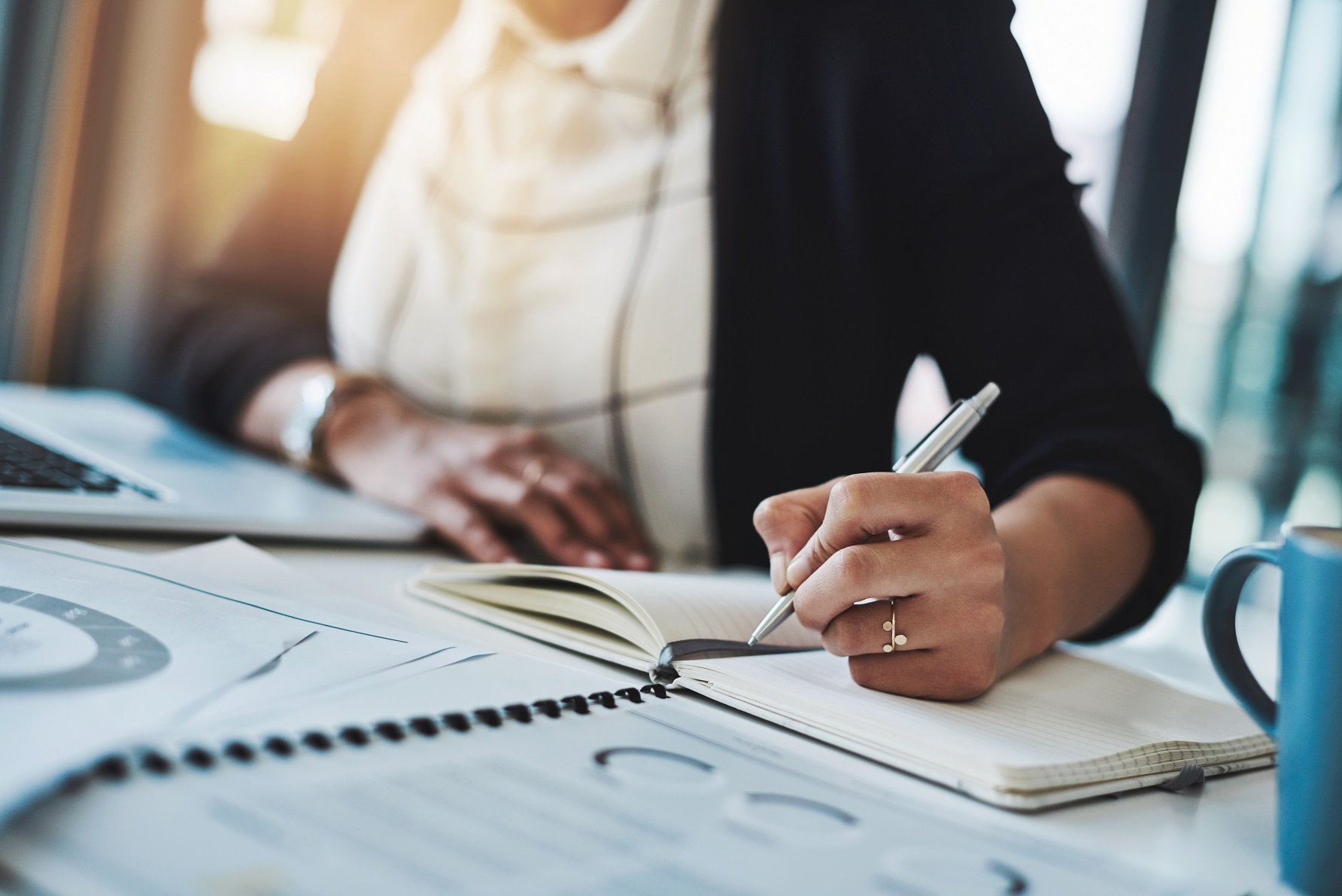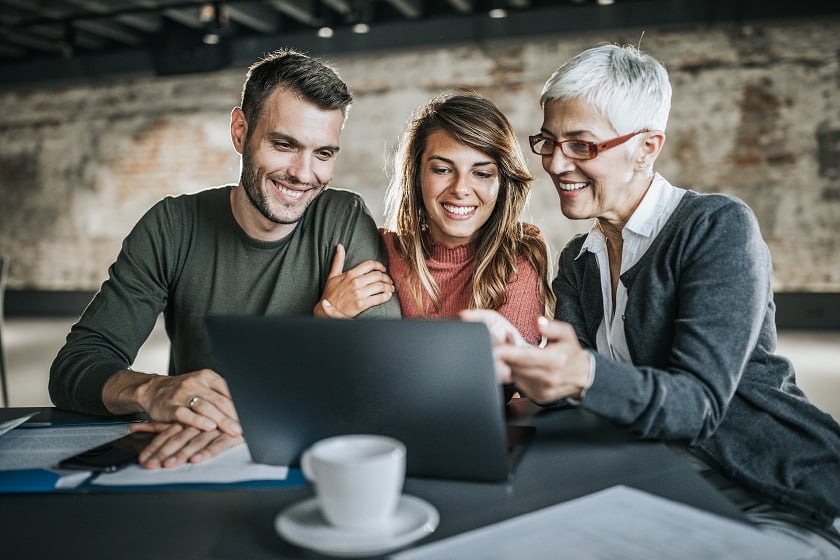 Our Success is Built on Yours
TFA empowers entrepreneurs to advance their practice and make a difference in the lives of clients through providing wealth and investment strategies. With access to our robust platform, diverse product portfolio, ongoing education and training, it's possible to build a holistic financial services practice. Whether you're new to this business or a seasoned professional, TFA is centered around fueling your growth as you build a legacy for yourself and help others do the same.
Frequently Asked Questions
Recent Reviews for Christina Guevara
5.0 out of 5.0
Rating 5.0
(13 Reviews)
Click Here to Leave A Review
Displaying reviews 1 - 5 of the 13 most recent
12/6/21

5 out of 5

Rating 5.0

The best trainer, leader and the best human being.

12/6/21

5 out of 5

Rating 5.0

Excellent human being, best trainer, and best leader.

6/10/21

5 out of 5

Rating 5.0

Everything that you want in an advisor Christina exemplifies that. She is attentive, knowledgable, relatable, and overall a wonderful person. Whatever your financial goals are she can help you achieve them. As great as she is an advisor, she is a better person.

6/8/21

5 out of 5

Rating 5.0

There really are no words to describe Christina other than, kind, genuine, huge heart.. I could go on and on. She asks the questions no one else asks to really get to know what exactly it is you're trying to accomplish through finance. And she actually listens to your answers.
She has taught me so much and taken such good care of myself and my family that I have sent numerous referrals her way and will continue to as long as she keeps going.
I'm so grateful for her and all she has done for my family.

Response from Christina Guevara

6/9/21

Thank you for this amazing review Bridget. It has been my pleasure to help you and your family. My passion is helping people to achieve their goals and dreams. Through proper planning, thankfully we are able to do that. I will say that with clients such as yourself, it makes what I do more enjoyable. Thank you again and I look forward to many more years of paving the path for those dreams to come true.

6/8/21

5 out of 5

Rating 5.0

Before meeting with Christina I was not very confident when it came to matters of finance. Throughout my interactions with Christina I was continually impressed with not only her knowledge but also her desire to keep my needs at the forefront of all our dealings. I have learned information that was so helpful that I am constantly recommending her to all family members and friends. My parents decided to meet with her as well and have been able to maximize their retirement income in ways they didn't know were possible for them. I am forever grateful for the time and energy she put into making sure my family is properly cared for with products and services that were specifically suited to our personal needs.

Response from Christina Guevara

6/9/21

Thank you for this kind review Wendy. It has been my honor to help you and your family to achieve goals from proper protection, retirement, long term care amongst other areas. As you know, the importance of helping your own family to have a proper financial plan is crucial. In addition to that too, is assisting our parents generation as well for many times we as children tend to be involved in their care. I absolutely love what I do in that we can offer a full service approach to helping not just one person....but a whole generation. Thank you again for your kind words and continued trust in me with the referrals. :)

6/8/21

5 out of 5

Rating 5.0

Christina is an industry leader and takes great care to ensure her clients investment and insurance portfolios are structured to optimize their needs and ensure the protection of their families. I trust her completely!

Response from Christina Guevara

6/9/21

Thank you for your wonderful review Denise. It is with clients such as yourself that makes what I do more enjoyable. I look forward to continuing to assist you and your family in your financial planning journey.... while watching you achieve those goals and dreams along the way.

6/7/21

5 out of 5

Rating 5.0

Christina is a knowledgeable and caring person. I felt comfortable with her from the beginning. She helped us with our family financial plan and as the result my husband was able to retire early. Also, our son was able to save enough money to purchase his dream house in his 20s. We owe her so much! I trust her. And I recommend her to anyone who wants to protect their family and plan for their future.

Response from Christina Guevara

6/9/21

Thank you Izumisan for your heartfelt review. I must say that watching you and your husband retire from the fruits of our planning has been just as exciting for me as it has been for you. It is my passion in assisting people to not only retire, but to do so without fear or worry. The fact that we have been able to continue on the education and planning for your children is an honor that I don't take lightly. Thank you for trusting in me through the years. I am looking forward to what the future holds for you and your husband in your 2nd chapter. Thank you again.

6/7/21

5 out of 5

Rating 5.0

I can't say enough about Christina! She helped my little family so much. I even sent my parents to her.
She helped teach us fundamentals that led us to paying off THREE credit cards in a fraction of the time it would have taken us alone!
We are now over halfway to debt-free, fully protected, and the feeling is amazing!

Response from Christina Guevara

6/9/21

Megan I am so proud of you! Financial planning is very easy. Its about identifying what your goals are, then back engineering a plan to achieve them. I must first thank you for this thoughtful review. It means so much to me that I can not only help one person....but hopefully their whole family line and change a generation and help them to leave a legacy. It starts with baby steps sometimes. Maybe its getting out to debt to then free up money to make the money work better somewhere else. Maybe its protecting assets and retirement. Regardless of the goals, it first starts with the education, a proper plan, then taking action towards those goals. You did just that! I am so proud of you. I am very much looking forward to what the future holds for your cute little family. Godspeed!

5/31/21

5 out of 5

Rating 5.0

When I was in my late 40's, I had a large amount of back pay come from the company I was working for. If I had not met Christina, I would have spent this money on paying off my enormous credit card debt at full price plus BIG interest and bought material items of pleasure, and not saved a dime. Instead, Christina helped me invest in several retirement vehicles and use a debt management company to pay my debt at approximately 50% less.

Now in my early 60's, I am now on long term disability, but thanks to her I have permanent life insurance outside of my job (I lost the life insurance coverage through my job), a large savings and a growing retirement account that she helped me roll my old, slow growing, 401k into.

She was a definite God send! She is very thorough, professional, personable and knowledgeable.

Response from Christina Guevara

6/2/21

Thank you for this heartfelt review Danny. Feelings are mutual my friend. I am honored and grateful to have been chosen to serve your family as your advisor through the years. Its amazing to see the magic that we have been able to make through proper planning and great decision making. Looking forward many many more years of continuing to help your family to reach your financial goals.

5/28/21

5 out of 5

Rating 5.0

Christina has not only educated my family and I on how money works, but also how it can work better for us. She has helped protect my wife and I and my retirement. A true professional with the clients needs always paramount.

Response from Christina Guevara

6/2/21

Thank you Chris for sharing your experience and giving me this wonderful review. It is and has always been my passion to help families make their money work better for them, while also protecting the people and assets that are important to them. Having clients like you and your wife make me more excited everyday to serve families.

5/28/21

5 out of 5

Rating 5.0

My first impression of Christina was that she was very uplifting and enjoyable to talk to. She has helped me, my friends and family with retirement planning, investing, and proper protection. She works together with her husband who is one of the smartest people I know. They are also advisors for the ultra-high-net-worth and I learned strategies that the top 1% were implementing as well. Whether you are just getting started or a sophisticated investor, I HIGHLY recommend anyone talk to her at least once. You will thank me later!

Response from Christina Guevara

6/4/21

Thank you for this wonderful review Jim. My passion is helping people from all walks of life to better their financial lives. It is my pleasure to assist you and your spouse in achieving your goals and dreams.

5/27/21

5 out of 5

Rating 5.0

Christina educated us on how to save a small inheritance for our retirement! Very happy with the education she has provided for our family.

Response from Christina Guevara

6/4/21

Thank you Joani for your kind words. I appreciate your trust in me in assisting your family with their financial goals and dreams.

5/6/21

5 out of 5

Rating 5.0

Christina is amazing, she has helped me get out of debt and build a strong financial household.. I appreciate her! Great customer service too.!

Response from Christina Guevara

6/4/21

Christine you are too kind. It is very important to me to have a holistic comprehensive approach in helping my clients achieve their goals. I know that eliminating debt can relieve families of stress. I am so proud of you and your accomplishments since we have implemented your plan. Congratulations!
|
About Christina's Office
Day of the Week
Hours
Monday

9:00 AM

-

6:00 PM

Tuesday

9:00 AM

-

6:00 PM

Wednesday

9:00 AM

-

6:00 PM

Thursday

9:00 AM

-

6:00 PM

Friday

9:00 AM

-

6:00 PM

Saturday

12:00 PM

-

5:00 PM

Sunday
Closed